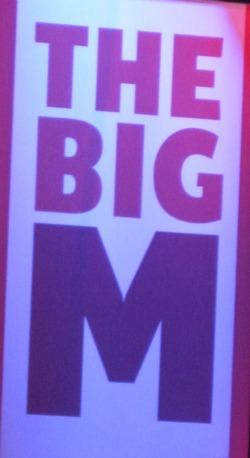 User experience has been a big theme at The Big M - and when I say user experience I mean the process of identifying what the user requires, the business case and the execution in a simple and, to quote Aral Balkan, delightful way. 

All the talks touched on this in some way - from HTML 5 to open data to innovation of mobile networks. Ultimately the development process is all about delivering a product/service/app etc that is intuitive, scalable and makes money.

What made the conference exciting was that there were a large number of developers in attendance and that the message was all about the basics of building successful services. All the talks were well received.

I spoke to a delegate who was a developer and he said that he felt developers don't tend to think about these issues (normally someone else deals with the client on such issues, for exmple) so the conference focus had been good for getting developers thinking about the wider implications of what they are doing and why.

This is exciting - design and content are being pushed further towards the developer community and that community has to respond with products that deliver great UX.
Today it felt as if this was a shared agenda.